Five Benefits of Mouthwash
Five Benefits of Mouthwash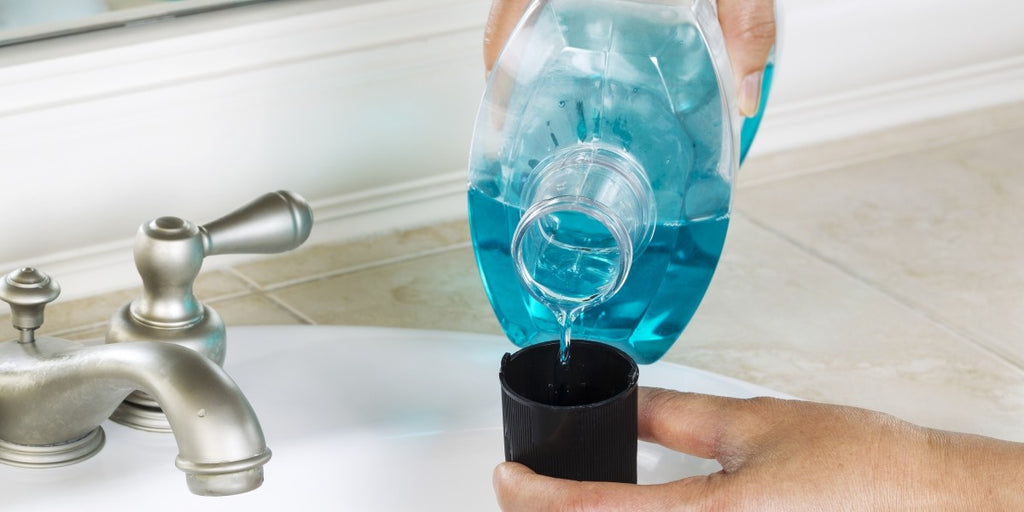 There's nothing quite like the feeling of having a fresh and clean mouth, and there are plenty of products out there that can help make this happen. There's toothpaste, of course, as well as floss, mints, gum, and mouthwash. And even though mouthwash isn't widely used, it's an incredibly effective product that keeps your mouth feeling fresh for hours, and unlike mints or gum, mouthwash is also very effective at killing germs! And killing germs in the middle of the flu season and an epidemic is something that everyone will be happy about.
Mouthwash Can Prevent Cavities
If you have a sweet tooth or like to drink your share of soda or juices, there is a risk that cavities will develop in your teeth. Cavities can develop even with regular brushing and flossing, so it's always important to be mindful of what you eat, drink, and how you treat your teeth. But using mouthwash is another step you can take to prevent cavities from forming. Certain types of mouthwash contain fluoride, which can help strengthen tooth enamel and prevent the development of cavities.
It Keeps Your Breath Fresh
As we mentioned above, mouthwash is an amazing way to give your mouth that fresh, clean feeling. In fact, mouthwash may be more effective at keeping bad breath at bay for longer than brushing your teeth with toothpaste will. This is because mouthwash kills the bacteria in your mouth that can lead to bad breath. So after digging into a bag of salt and vinegar chips, rinse your mouth with mouthwash and you'll be set for hours.
Helps Clear Up Canker Sores
There are several causes for canker sores, including food sensitivities, an allergic reaction, or a minor injury to the mouth. Whatever the cause, canker sores are irritating and can even be painful. Canker sores typically last from one to two weeks, but using mouthwash can reduce the amount of time for them to go away.
It Can Limit Plaque
A build-up of plaque is one of the biggest factors that can make a trip to the dentist worse than normal. Not only will your hygienist have to dig into your gums and scrape at your teeth, but they will also probably give you a small lecture about brushing and flossing. Brushing your teeth and flossing are the best ways to prevent plaque, but regularly using mouthwash is also effective at limiting the amount of plaque that grows. This makes keeping your teeth clean easier and your hygienist happy.
Mouthwash Kills Bacteria and Germs
Brushing and flossing are highly effective at removing small bits of food, getting rid of plaque, and keeping your breath fresh. But mouthwash goes a step further to remove food particles, plaque, and bacteria in harder-to-reach parts of the mouth.

There Are Two Types of Mouthwash: Therapeutic and Cosmetic
If you're looking for a simple rinse to freshen up your breath, then you'll want a basic cosmetic mouthwash that won't contain active ingredients like fluoride or chloride. If you want a mouthwash that will kill bacteria, you want a therapeutic mouthwash that will contain active ingredients.
Common Active Ingredients in Therapeutic Mouthwash Include:
Cetylpyridinium chloride
Chlorhexidine
Essential oils
Fluoride
Peroxide

Nature's Brands is a vitamin and supplement store that offers organic personal care, natural cosmetics, and organic supplements that are chemical-free, preservative-free, contain no additives, and are non-synthetic.

Nature's Brands offers an organic mouthwash that is USDA-certified organic, vegan, free from SLS, saccharin, and ammonium LS, and oils are hexane free, cold-pressed, non-refined, and non-deodorized. And you can rest assured knowing that this mouthwash is just as effective as your typical mouthwash. The pure organic plant extracts are concentrated and contain antibacterial properties that will help keep your gums clean, your breath fresh, and can help with canker sores as well! With Nature's Brands' organic mouthwash, you can have the best of both worlds!

Whether you're looking for an organic shampoo, natural cosmetics, or organic essential oils, you can count on our vitamin and supplement store for products made with ingredients that come directly from nature.