Try Our Top Rated Organic Hair Spray
Try Our Top Rated Organic Hair Spray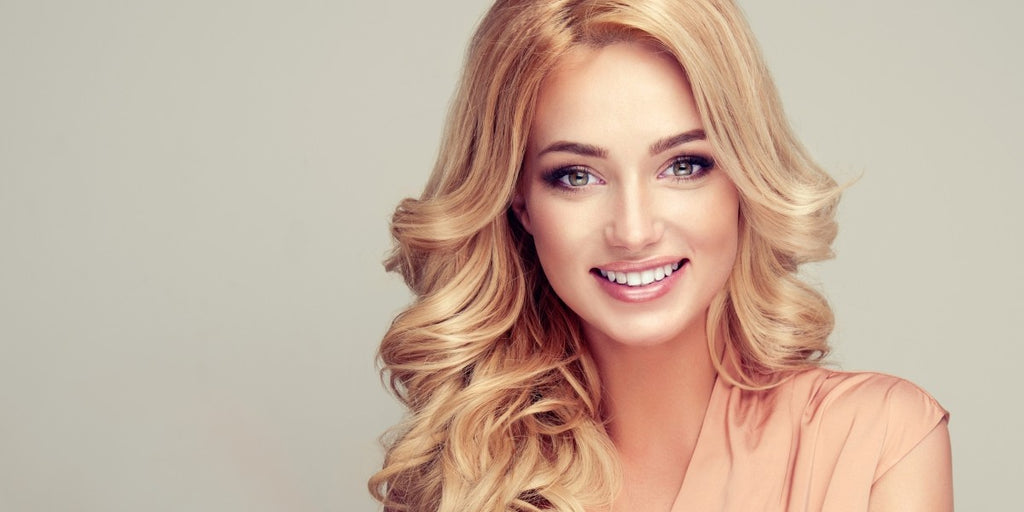 It's strange how people can be fairly picky about eating healthy foods that are organic and aren't processed or genetically modified, but when it comes to hair care products, cosmetics, or supplements, people use products they're familiar with regardless of their ingredients. And it's understandable – when you find a hair care product that works well with your hair type, then you don't want to shop around for anything else! But there is a better solution!
Nature's Brands strives to provide our customers with some of the best organic hair care products that not only are effective but are also:
USDA-Certified organic
Paraben-free, preservative-free
No petroleum-based ingredients
Cruelty-free, vegan, and vegetarian
Free from gluten, dairy, soy, no GMO
Copolymer-free
Free from PEG, ceteareth, and polyethylene
Free from phthalates, synthetic chemicals, or dyes
Free from Cocamidopropyl Betaine or Coco-Betain
Free of Hydroxypropyltrimonium and other chemicals
Free from: propyl, isopropyl, butyl, isobutyl, DMDM hydantoin
Oils are hexane free, cold-pressed, non-refined, non-deodorized
That's a lot of ingredients with scary names, and they are often found in a variety of popular brands of hair spray. And there's no need to worry about our hair spray not being able to hold your hairdo in place – feel free to dance the night away with any amazing hairstyle you can come up with. 
Phthalates
Phthalates can disrupt the endocrine system and there has been evidence that exposure to these chemicals may increase the risk of breast cancer and reproductive birth defects. Dimethyl phthalate can be found in hair sprays and is often hidden as a fragrance.
Parabens
Parabens have also been shown to increase the risk of breast cancer and they can mimic estrogen. While some manufactures have made an effort to remove parabens from their products, a hair care product that is listed as "paraben-free" doesn't mean it's safe. You should also look out for ingredients that contain the suffix "ethyl," "butyl," "methyl," and "propyl."
Ammonium Lauryl Sulfate
Even though this isn't in the live above, consumers should still be wary of products that contain this ingredient. These chemicals are what make shampoo foamy, and can lead to skin rashes, eye damage, as well as more serious issues like liver damage. Be on the lookout for SLS, SLES, sodium dodecyl sulfate, or sodium laurel sulfate.
In our organic hair care products, you'll find ingredients that you can easily pronounce! Our organic hair spray includes:
Purified water
Organic vodka
Organic brown sugar
Organic sweet orange oil
Organic geranium oil
Organic green tea
Organic sage herb
Organic thyme herb
Organic bergamot oil
Organic olive oil
Organic rosehip oil
As our name suggests, Nature's Brands strives to provide our customers with skin and hair care products, vitamins, and supplements that are natural! We love developing products that come straight from nature so that you can be sure you're using something safe. Just like you don't want to eat foods that have been genetically modified or grown using pesticides or herbicides, you want natural hair and beauty products that are natural and safe too. Give our organic hair spray a try, and we're confident that you'll never go back to your old products.